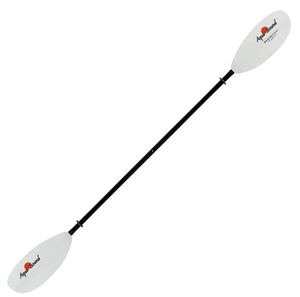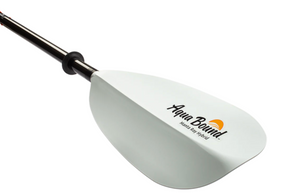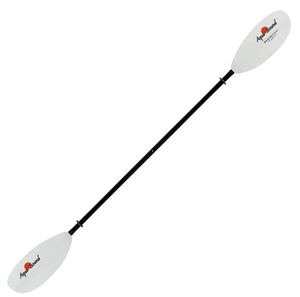 Manta Ray Hybrid 2-Piece Snap Lock Paddle
High-angle horsepower for more control and heavily loaded boats, the Manta Ray Hybrid delivers flutter-free efficiency.
The Manta Ray Hybrid is built for high-angle paddlers, bigger boats, and paddlers looking for more power
The 100% Carbon shaft is lightweight, durable and reduces fatigue and joint strain
The abXII fiberglass-reinforced blades and all carbon shaft provide a low swing weight. 
A snug 3-hole snap-button ferrule which allows you to feather blades at 

0° and 60°, left and right hand control. 
Shaft Material: 100% Carbon
Blade Material: abXII Fiberglass Reinforced Nylon
Blade Size: 7.25 x 18 in. (18 x 46 cm)
Blade Surface Area: 105 sq. in. (677 sq. cm)
Weight: 31.75 oz. (900 g) 
Ferrule Angles: 0° & 60° (L or R)