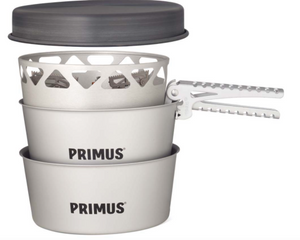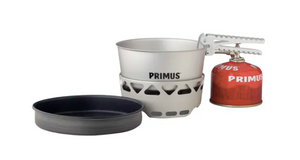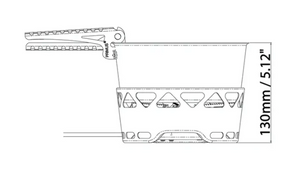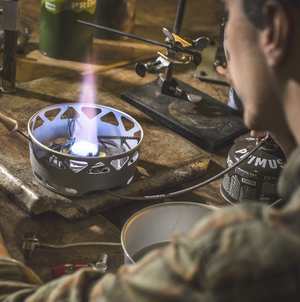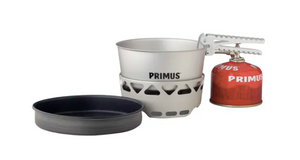 Primus Essential 1.3L
Arriving January 2022
Overview
A stove with a windscreen, a non-stick frying pan and 2 pots to help you cook up a storm, even if there's a breeze. The nesting design enables quick pack up, so you'll never be stuck in one place for too long.
Nesting design is easy to store and pack.
Integrated wind guard works well adverse conditions and provides a steady cooking base.
Pot gripper works with both pots and frying pan.
Frying pan doubles as a lid for either pot.
Included pots both have a 1.3L volume.
Detailed Summary 

Simple and clean design that offers maximum capacity in a very convenient format. The burner is integrated in the wind guard, resulting in a sturdy stove that is very easy to assemble out in the woods, in the park or on a camping trip. In three simple steps it will be ready for cooking: remove the wind guard from the pan, connect the gas and light up the stove! When you are packing up camp you should pack all the parts together in the pan and it will become a compact, rattle-free unit. The burner is also very quiet compared with other gas stoves.

This is the smaller version of Essentials Stove Set and it comes with two 1.3 liter pans in lightweight aluminum, enough for 1-3 people. The lid also works as a frying pan and has a non-stick coating so that the pancakes don't get stuck on the surface. Perfect for micro adventures near the city.

Wind guard with integrated burner. Two aluminum pans that are easy to pack. One frying pan with non-stick coating also works as a lid. Works with most pots and pans available on the market. Tongs. Gas is not included.