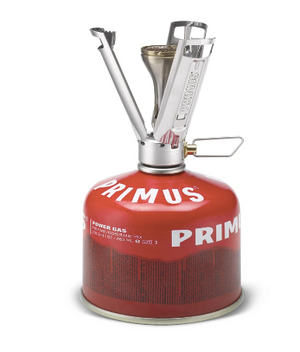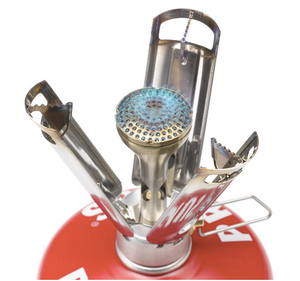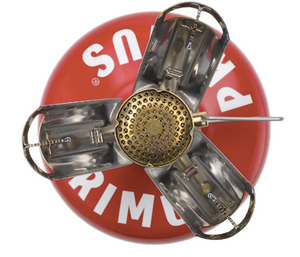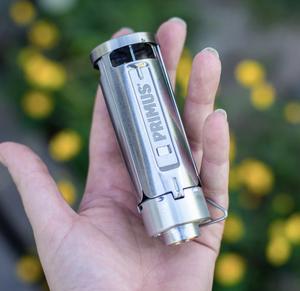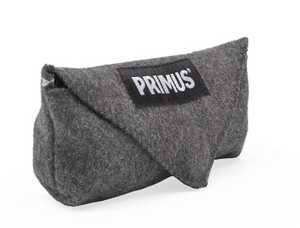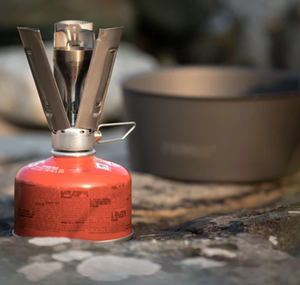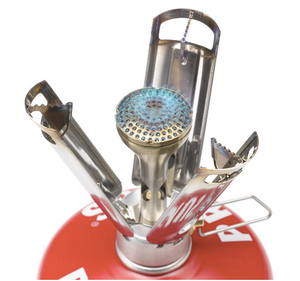 Primus Firestick
A uniquely designed backpacking stove with a streamlined, ultra-packable silhouette that slides into any pocket for fast and easy access.
Features
Available in robust Stainless Steel and ultralight Titanium (Ti) versions

Pot supports and recessed burner offer flame protection in windy conditions 

Pot supports protect the stove when stowed

Regulated valve for precise flame and heat control

Twist on cap holds the pot supports in a locked position

The focused flame and stable pot supports work perfectly with PrimeTech pots with heat exchangers 

Wool storage pouch doubles as a pot holder 

Remote, matchstick-style Piezo igniter included, no lighter required

Invented in Sweden, made in Europe

Gas NOT included
Specs
weight: 3.7oz |  dimensions: 1.4" x 4.1"  |  output: 8530 BTU; 2500W  |  feeds: 1-2
Description 
The unique Firestick Stoves offer a streamlined, ultra-packable silhouette for adventurers who always want their stove within reach. Complete with a stand-alone, matchstick-style Piezo igniter and a wool storage pouch, this stove can slide into a coat pocket, a mesh water bottle pocket, or a bike pannier with ease.
Mount this small burner on top of any gas canister (sold separately), and fire it up with the single-handed use Piezo igniter. This slim stove offers a 8530BTU (2500 W) flame that can boil a liter of water in four and a half minutes, or can be lowered to simmer a delicate sauce. The wool storage pouch offers convenient insulation while handling your hot pot.
After enjoying your hot meal, simply unscrew the Firestick Stove from the fuel, twist on the cap to hold the pot supports closed, and quickly stow in the wool storage pouch, along with the Piezo igniter.